Home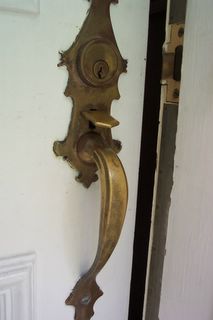 I had to wipe tears from my eyes several times Wednesday.
I cried tears of gratitude for the opportunity my church provided to us. There were tears of grief at the firsthand stories of suffering I heard. I even shed tears of laughter at comic misunderstandings.
During service at Community Christian Church on Sunday my family offered to host evacuees from New Orleans in our home. They arrived yesterday.
The courage of our guests is beyond my comprehension. Kansas City would be fortunate if our new friends chose to remain here. I intend to assist them in finding them an apartment and employment. But for now, there's much immediate work to be done- government agencies to meet, doctors to see, relatives to locate, and so on.
I also pledge to regulate my personality flaws so as not to add to the horrors they've already experienced.